Title Insurance and Deeds
Title is a legal document that specifies the owner of a real estate. There are two types of titles: legal title (held by the property lender) and equitable title (held by the borrower). Once the borrower has paid the loan, he gains legal title. The title itself doesn't prove ownership. Title defects may be result of a defective will or incorrect description of the property. Also, unrecorded liens against the property may also occur.
A certificate of title (also called attorney's opinion of title) is a statement about the title when issuing the certificate. It is based on a title search in the public records.
Title insurance protects the owner from unknown title defects. Title insurance is issued by the title insurance company, which examines public records, prepares title abstracts and finally sells title insurance. After the research of public records, the company issues a title binder (preliminary report of title), describing the type of policy to be issued. Title binder includes the name of the insured, real estate's legal description, interest covered, stipulations and conditions and all title exclusions, which include all known title defects.
Title insurance usually includes the following info:
- Policy limit: the maximum amount paid, usually the cost of the real estate;
- Financial protection: applies to title defects unknown before the insurance purchase. However, financial protection doesn't guarantee possession or repair defects.
- Listing of known and excluded defects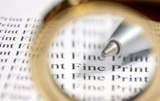 Title insurance covers defects such as forged documents, conveyances by incompetent grantors, incorrect marital statements, and improperly delivered deeds. These are called standard coverage policy. Extended coverage policy moreover includes defects discovered by property inspection and from rights of parties in possession. Owner's policy protects the property owner and lender's policy - the mortgage lender.
Deeds vary depending upon warranties included in the deed by grantor. Most common deed types are general warranty deeds, deeds with limited or no warranties, deeds held by trusts, and deeds executed by courts. Deeds with limited or no warranties include special warranty deeds, bargain and sale deeds and quitclaim deeds. Deeds held by trusts include deeds of trust, reconveyance deeds and trustee's deeds. Deeds executed by courts include administrator deeds, executor deeds, master deeds, and sheriff's deeds.
General warranty deed grants the greatest protection to the grantee, since it includes warranties conveyed with the title. Special warranty deed guarantees that the grantor has received title and that there were no encumbrances except for those listed in the deed. Deed of trust conveys title from a trustor to the trustee. Reconveyance deed conveys title from the trustee to the trustor. Trustee's deed conveys title to another party who is not the trustor.